Full service including supply, fabrication, and installation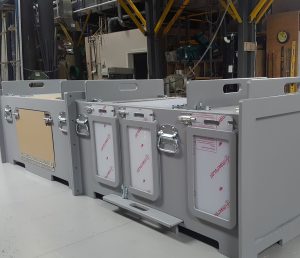 At MAS Precision Plastics, ha have the working knowledge and experience to provide creative plastic solutions for the architectural and construction industries. We stock unique architectural plastics (up to 2'' thick), heavy gauge Acrylic, Polyethylene, Polycarbonate  & PVC products. We can also provide solutions for various types of liquid containment through our fluid management division.
We stay with you every step of the way. From design to fabrication to installation. If you require design advice or critiquing, we have a panel of knowledgeable staff members who love to help off advice at the design stage. If your specific product requires somebody with intimate knowledge on how the product was created, we offer onsite installation services in order to help your install go as smoothly as possible.
Recent Architectural Projects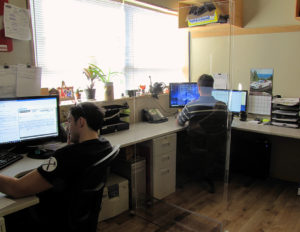 Finally, a cost effective freestanding floor barrier! Freestanding Floor Barriers – cost effective & certified quality Floor style freestanding barriers are great for areas that don't have a desk to mount a barrier on. You don't need to worry about bolting these down as the frame is constructed from heavy duty 3/8" clear polycarbonate, the…
Read More