Custom machine gaurding, wear plates, guides and more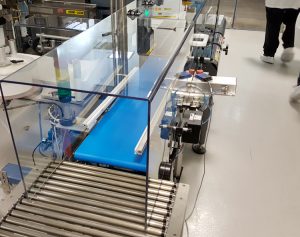 Machining and fabricating custom conveyor guarding, wear plates, wear strips, skid plates, hoppers & chutes has been one of our main markets since day one. We have over 25 years of experience serving this industry and are trusted partners of many food processing and packaging companies across the GTA & Durham Region. Our knowledgeable staff can assist at any point when it comes to fabricating custom guards, wear plates chutes and hoppers for the process and packaging world.
Unique problems require unique solutions and every product processing system is different, that's where we come. We can offer design input and onsite help with measuring and problem solving for new or existing conveyor and product processing lines.