Stocking distributor of plastic pipe, valves and fittings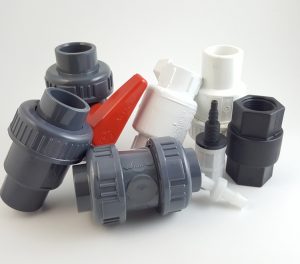 Plastic piping is a fantastic alternative to a traditional piping system. PVC and polyethylene piping is cheaper, easier to work with, has great resistance qualities, is often lighter in weight and can be connected and fused in many different ways.
Not only do we have a full inventory of these products, we also posses the skills to modify them to allow maximum flexibility. We can thermo-form plastic pipe in order to get a precise curve, machine down a PVC fitting to fit any application and more.
We are a stocking supplier for Ipex, Banjo, Chemline, Asahi valves, Chemtrol, Hayward, Nibco, MPPI metric to imperial adapters and Instaduct. If we don't have it in stock we can often get it within days. So if you need plastic pipe, valves or fittings, contact us today!