Custom high impact polycarbonate machine guarding & more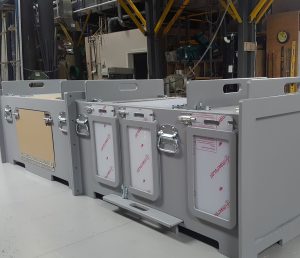 If you have a need for custom guarding of any type look no further. We have over 20 years of experience making custom machine guarding.
At Mas Precision Plastics we have the ability to:
• CNC cut parts and windows with extreme    precision using provided files or
• Thermo-form guards to fit tight spots and follow any contour
• Fabricate more complex guards with cutouts, angles, threaded inserts and more
We also offer onsite measuring and drawing services to get you started on a custom guard that fits perfectly the first time. You can contact us anytime to get more information on our custom guarding services.