Marine grade plastic solutions for boats & marinas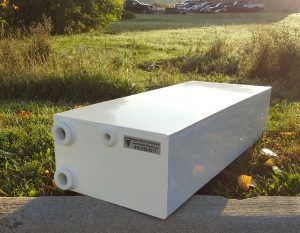 Different plastic products have been incorporated on boats for decades and there is no sign of that trend stopping. Where another material may have been used in the past, plastic products can offer a massive upgrade both visually and structurally. Things such as holding tanks, instrument panels, windows or even floorboards can all be replaced with a more rugged and weatherproof plastic product.
We have the expertise and production environment to address a variety of marine related jobs. We've mastered the art of the holding tank & perfected the ability to replicate boat windows and hatches & more.
Getting a fabrication quote for anything marine related is pretty simple. All you have to do is contact us with some rough dimensions and you can get a quote based on that. Sometimes a little more information is required, but you can get the ball rolling by contacting our sales reps!