Custom fabricated tanks of all sizes & applications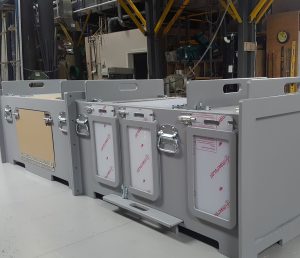 We supply custom made plastic tanks for both large and small fluid management systems. Using top quality plastics such as Polypropylene, Polyethylene and PVC, we provide fluid management solutions for companies in a broad range of industries.
Though we do supply off the shelf fluid management solutions at our sister company Ontario Plastics, sometimes a pre-made tank just isn't quite enough. That's where Mas Plastics comes in.
Using your needs as our initial blueprint we will work with you from design stage to final production to create a tank that will suit your needs perfectly. Whether you're looking for a custom plastic boat holding tank, a replacement plastic tank for your RV or a full scale 5000 gallon reinforced industrial tank. We're here to help and we have the experience to back it up.